Grape Growing Bags -Protecting your grapes in a mini Greenhouse
Views:68 Author:Site Editor Publish Time: 2019-07-18 Origin:Site
For most grape producers, the quality and yields are the critical concerns, and in recent years, many growing technologies are developed and used in Commercial Vineyards such as Greenhouse Growing or Poly tunnel Growing, Rain Tarp Covers and Netting Covering Systems for Crop protection against Rain, Bird, Hail, Sunlight etc…while Bagging Grapes technology provides a solution to Quality and Yield at the most efficient costs and for the most flexible management, it works like a mini greenhouse for each bunch of Grapes, especially for the Table Grapes Growing.
Grape Quality Factors:
Grape quality factors of importance for raisins are sugar, acid and extract concentrations; for table grapes visual factors such as size, color, shape, and bloom, and palate factors such as texture and flavoring are governing. For wine grapes, appearance is of little importance, but appropriate concentrations of sugar, acid, phenolic, minerals, vitamins, and aroma compounds are critical to high quality in the resultant wine.
Bagging Grapes Benefits:
The wrapping of each bunch of grapes has three main advantages: it yields a uniform and clean color, produces a softer and thinner peel, and provides protection from external factors to bring up the Quality of the Grapes.
Viticulture need to have a great difference between the maximum and minimum temperatures between the growing seasons, even day and night, To wrap and take off the bags in proper time will not only preserve the cluster in more exquisite perfection but also make the grapes forth luscious and beautiful. The cluster will average larger, ripen later, color in general better, produce larger berries, and the bloom will be preserved more perfectly than in those not bagged.
Considering more easy handling of the Grape Bags on trees, a ready-made tearing line makes a good design and solution to taking off the bags without hurting the grape clusters on tree, this new grape bags are available at AGROW under its range of Pre-Chop Fruit Growing Bags.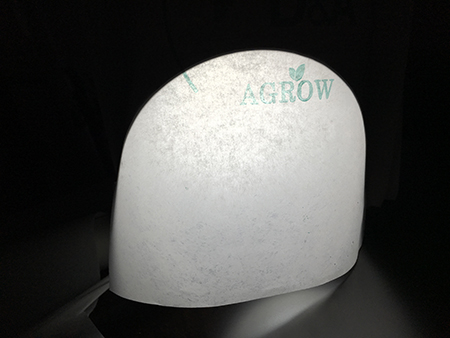 Bagging Grapes provides not only a sustainable Micro-environment for Grape Growing inside the bags, but also protecting the grapes from external factors and elements like birds control, pests and diseases control, rain protection, sunlight protection, insect protection; it boosts the production of export quality grapes, and also ensures protection of grapes from scratches and scars, making fruits spotless.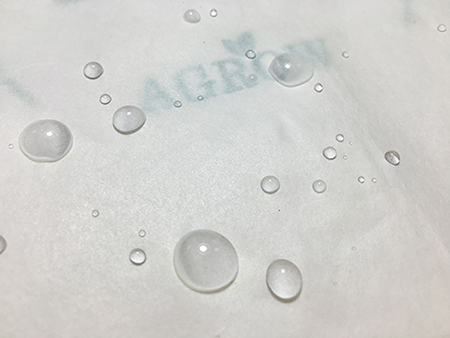 There are types of materials used for Fruit Bags such as Paper Fruit Bags, Non-Woven Fruits Bags, and Poly Growing Bags, while the most common used are Paper Fruit Bags because of its efficient costs, and the degradable composites making no pollutions after taking off from the trees.
As a Non-chemical Solution and physical barrier for the Grapes, Bagging Grapes is an ideal technology for Organic Fruit Producers, and in recent years, it becomes more and more popular in the United States, Spain, Japan, and China.
Not only for Grape Growing Protection, the Fruit Growing Bags are ideal for other Fruit Crops like Apples, Pears, Cherries, Strawberries, Bananas, Kiwi Fruits, Mangos etc… Click out the website Link, you can get more information about Growing Bags for varied Fruit Crops.