How to choose an appropriate trellis system for vineyard?
Views:44 Author:Mabel Publish Time: 2020-01-08 Origin:Site
Many factors influence the choice of trellis for a vineyard. There are several factors to consider before you choose a trellis design:
● Cultivar
● Vine vigor
● Mechanization
● Expense
Growth Habit of Grape cultivars
Different grapes require different trellises, the type of grape will influence the most suitable type of trellis. Most Vitis vinifera cultivars such as European grapes and many hybrids cultivars with upright growth habits, these are easily trained to Low-cordon trellises, such as the Vertical Shoot Positioned (VSP) or the Lyre systems. The Vertical Shoot Positioning (VSP) system is a good fit for vinifera type grapes.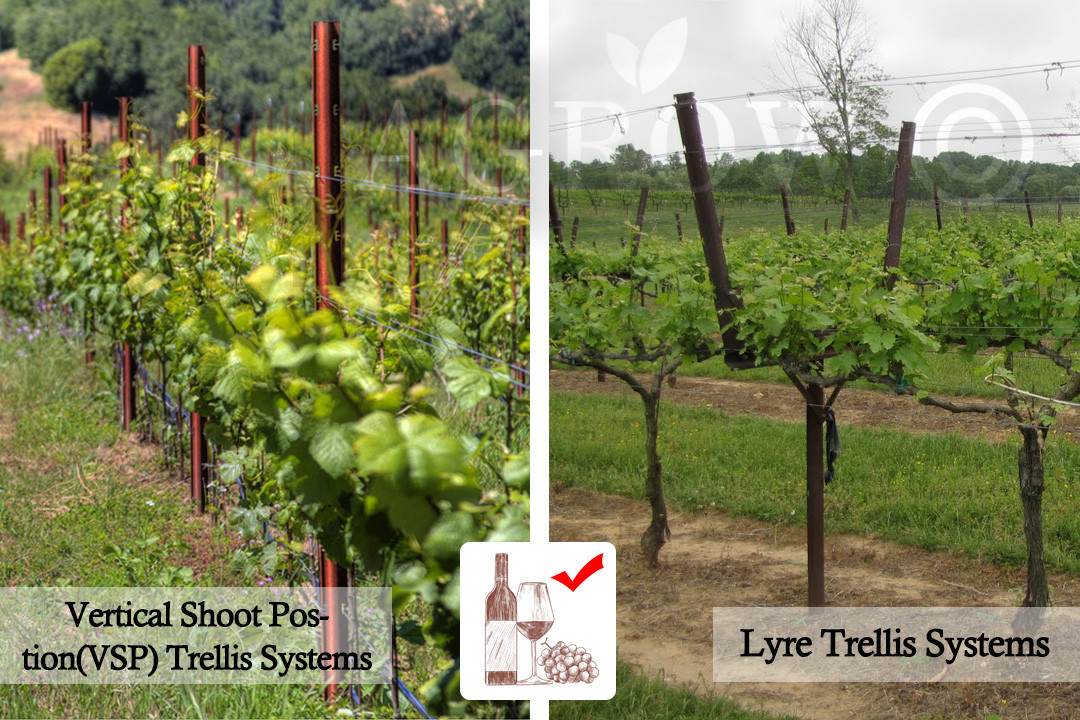 American and most French-American hybrids grape cultivars such as Norton, Concord, and Catawba have trailing growth habits and are best suited to high-cordon trellises (HC) such as Umbrella Kniffen or the Geneva Double Curtain (GDC) systems.
Table grape cultivars in America and South America do well on the Open Gable Trellis Systems (OGS) and Flat Gable Trellis Systems (FGS).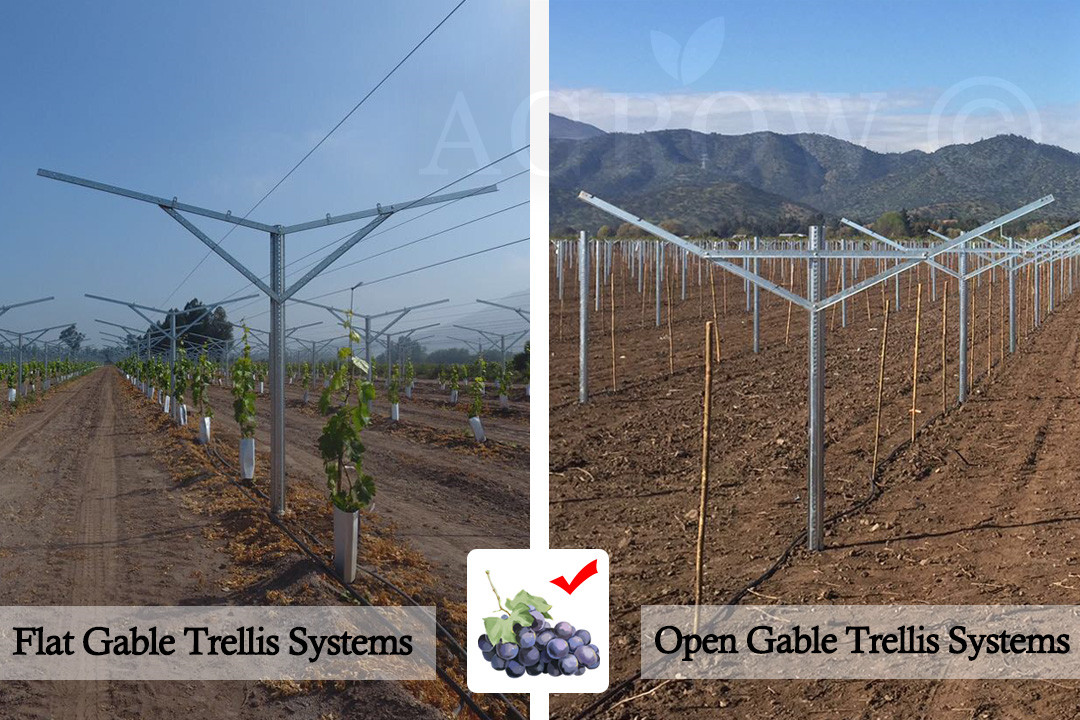 Vine Vigor
Another factor should be considered is the inherent vigor of cultivars and vine balance. Divided canopy training systems are suited to Vigorous cultivars, Such as Geneva Double Curtain (horizontally divided canopy) and Scott Henry (vertically divided canopy). Each vine has more room to express its capacity and most of the leaves exposed to the sun, and thus has potential to produce more fruit in the divided canopy systems.
Mechanization
If your vineyard will be mechanized to harvesting and pruning at some point (especially vineyards over 10 acres), then a trellis's adaptability to mechanization is another issue to consider. Open Gable Trellis Systems (OGS), Flat Gable Trellis Systems (FGS), Geneva Double Curtain Systems (GDC), Lyre systems and Vertical Shoot Positioned (VSP) are all suited for mechanical harvesters. In any case, rows should be spaced at least 3' farther apart than the width of the widest piece of equipment that will be used in the vineyard. For example, a tractor with a 54" wheel-base requires rows about 8' apart for comfortable equipment operation.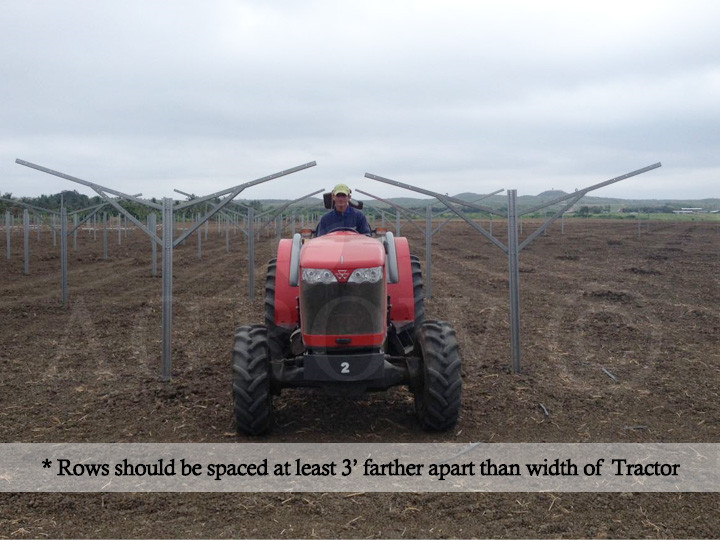 Expense is an important factor to consider in choosing a trellis. This includes both the cost of materials and installation and the cost of annual maintenance. Components of trellis systems are different, which make them different costs. Some trellis systems have more components than others, making them more expensive to construct. Horizontally divided trellis systems such as the GDC trellises are more expensive due to materials and installation costs.
So many different types of trellis systems, and so many factors to consider. Choose a system that is appropriate for your cultivars is really a big thing to start your vineyard. New growers should contact individuals who have constructed a trellis to learn how to do it properly and what mistakes to avoid. And if you need any help, our AGROW team would like to try our best to help you with your vineyard.