Paper Fruit Growing Bags Buyers Guide From AGROW
Views:5 Author:Site Editor Publish Time: 2021-01-08 Origin:Site
Paper Fruit Growing Bags can improve the appearance of fruits, reduce pests, diseases, and pesticide residues. Fruit bagging technology has become an important measure of the production of high-quality fruits.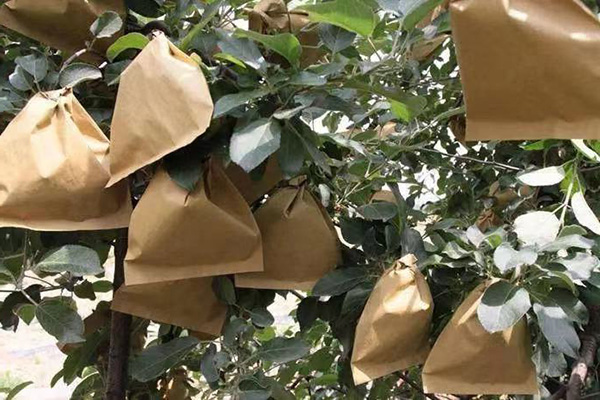 The paper fruit growing bags cover a wide range, including loquat, pear, apple, peach, kiwi, mango, banana, grapefruit, lychee, pomegranate, persimmon, plum, guava, grapes, etc.
According to mass production practice and long-term observation, the available fruit bags for different fruits are as follows:
For apples (red varieties), you can use double-layer bagswith gray outside and black inside, and paper bags with gray outside and black inside for single-layer bags.
Pears can bedouble-layered paper bagswith yellow outside, black inside, and red paper.
Loquat can be used in single layer kraft paper bag.
Litchi, grapefruit, peach, guava, red mango, grapes should be used in white single-layer paper bagswith good strength and air permeability.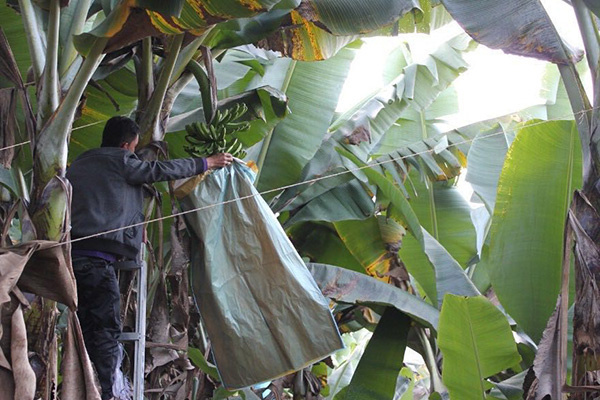 Before bagging, it is necessary to remove diseased fruits, deformed fruits, leaf-ground fruits, etc. Fruit thinning ensure uniform fruit size and single fruit weight.
Pest control
Three days before bagging, pesticides should be sprayed for pest control, such as powdery mildew, red spiders, aphids, etc.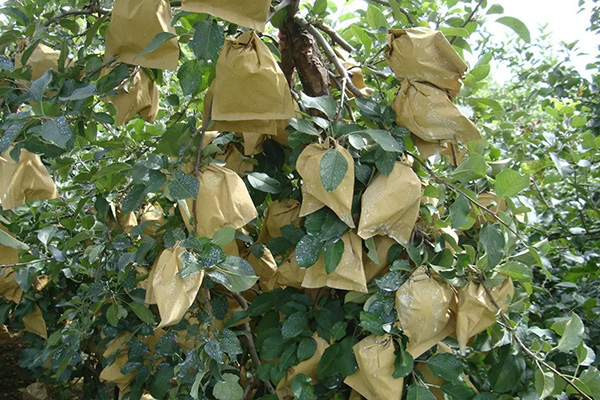 When to remove
Generally, the outer bag is removed about 30 days before harvest.
If it is too early, the fruit will be exposed for a long time, sunburn and ring disease are prone to occur, and the coloration is poor;
If it is too late, the sugar content is low, the flavor is weak, and the color is easy to fade after harvest. If you only consider the coloring, you can remove the bag later (about 20 days before harvest).
How to remove
Remove the outer bag first, then the inner bag.
It is best to remove the exclusion bag on a cloudy day, generally, when the temperature difference between the inside and outside of the bag is small, it is better to remove the exclusion bag from 10 am to 4 pm.
After 5-7 sunny days, start removing the inner bag. When removing the inner bag, you should pick the canopy east and north at 10-12 am, and the west and south canopy at 2-4 pm.
AGROW carries ranges of the fruit growing bags. For more information, please visit here or email us at inquiry@agrowgroup.com.